Article: Blue Rugs: 2023 Interior Design Trend 2023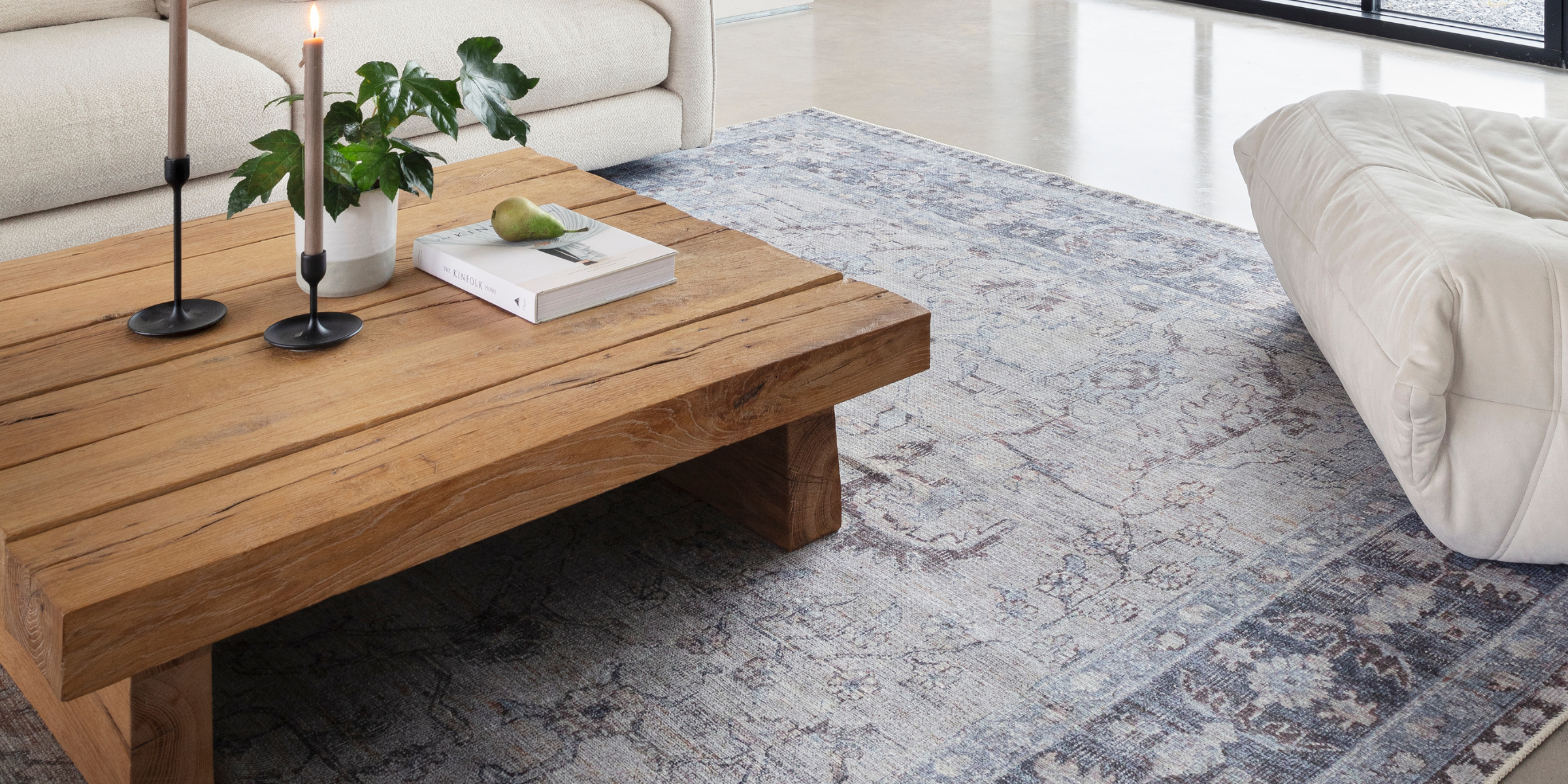 Blue Rugs: 2023 Interior Design Trend 2023
If you're looking to give your home a refresh this year, you can't go wrong with blue rugs. Blue has been gaining popularity in interior design and is expected to be one of the most popular colours of 2023. From vibrant cornflower blues to lighter silver shades, incorporating a blue rug into your space is an easy way to add texture, colour, and life. To help you get inspired for your next decorating project, here's why blue rugs are the perfect addition to any room. 
Versatility 
Blue is a versatile colour that complements almost any other hue in the colour wheel. Depending on the tone of blue you choose, it can be used as either a backdrop or a focal point in your home. For instance, if you want a cornflower or duck egg blue rug to stand out, choose furniture and accessories with neutral tones that won't overpower it. If you want something more subtle, pick a mist or silver blue rug and accessorise with complementary tones.  
Calming
Introducing blue to your space can be the calming solution you need. With a hue of harmony and balance, it will bring relaxation into both your mental and physical realm, providing an antidote to any stress or anxiety that may arise.
Coastal
Bring coastal style into your home with a blue area rug. Whether you are looking to highlight the rattan furniture in your living room, or want to add a touch of colour in that drab corner, blue rugs are perfect for sprucing up any space. With so many different types of blue rugs available at LoreRugs.com, you can easily find one that will perfectly tie together your space. 
Here are our Top 5 Green Rugs:
As the popularity of blue continues to grow in 2023, it is easy to incorporate this versatile colour into interior spaces. There are multiple shades of blue from mist to cornflower, and every hue in between. Furthermore, as blue is associated with calmness and nature it can be easily integrated into a variety of rooms for a tranquil atmosphere. 
Get creative and explore our wide range of blues to add a little extra something special to your room. When you've chosen the rug you like most, use our Room Visualiser tool to see the rug in your home.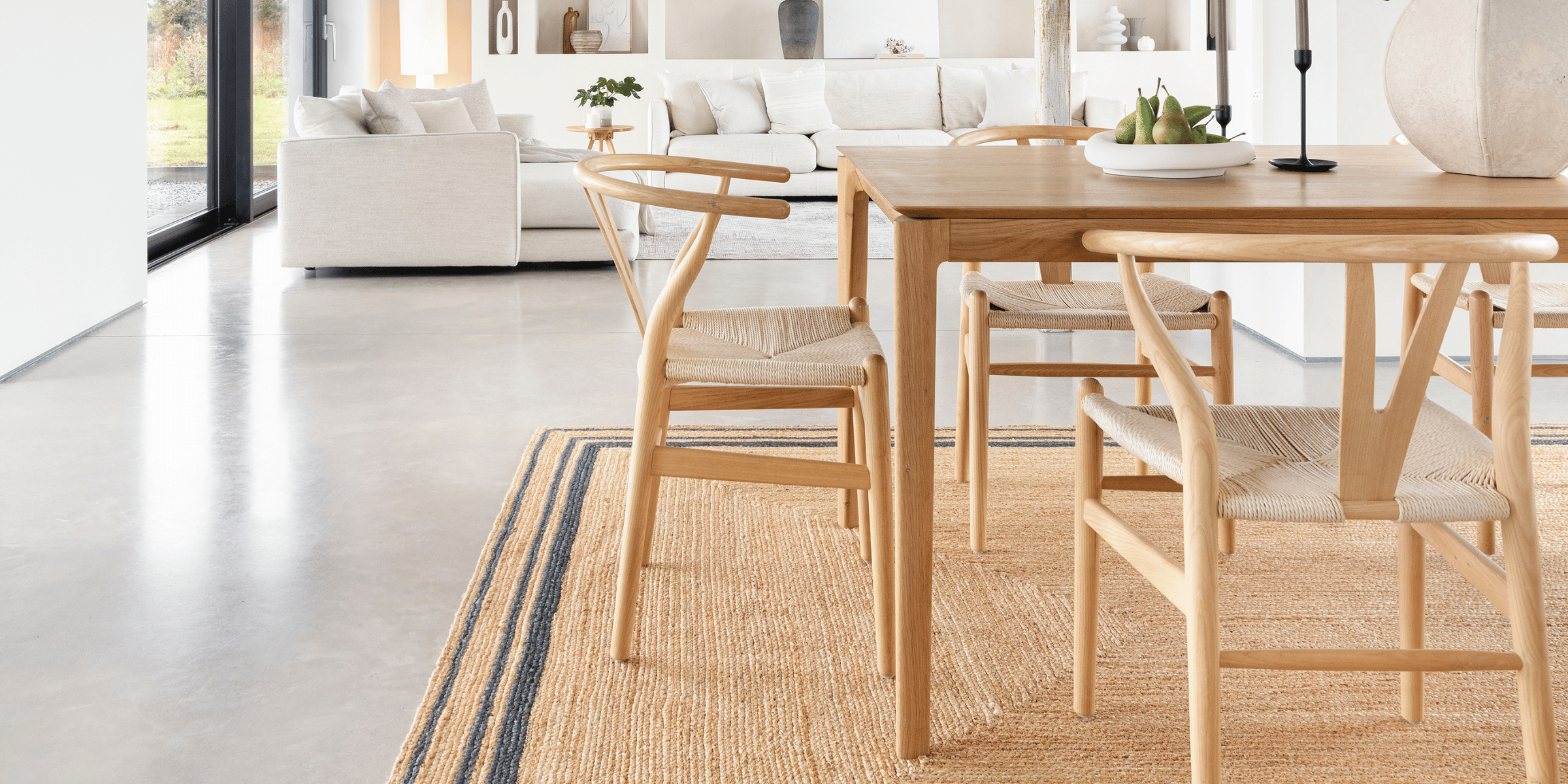 Jute
Unearth the Charm of Jute Rugs
At Lore, we are passionate about appreciating our heritage and connecting with nature. Inspired by the land that we call home, we have created the Roots Collection in honour of the beautiful trees ...
Read more